Tree health assessments are needed for mature trees that are 20 + years old. This is to keep an eye on their overall health, vigor, structural integrity, and their Safe and Useful Life Expectancy.
The main concern of aging trees is the safety of the community. Next up is the overall health then the look of the tree.
Experts who take care of diverse types of woody plants and trees are known as arborists. They are normally classified as either certified or consulting arborists.
Certified arborists are usually recommended for planting, transplanting, pruning, monitoring insect treatment, disease treatment, fertilizing, and removing trees.
Consulting arborists are normally suitable for tree diagnosis, treatment advice, appraisal, and service recommendation.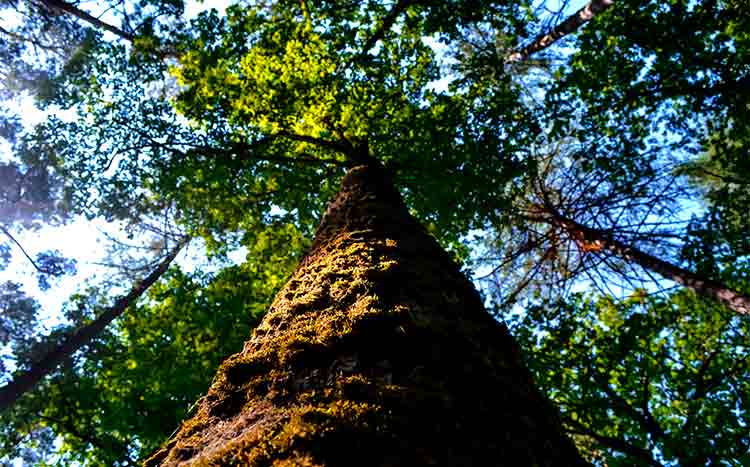 How much does a health assessment cost?
The cost of assessing the health of a tree largely depends on a wide range of factors which include purpose, needs, and expected results. On average, it costs between $40 and $450 to effectively assess the health of a tree.
It is mostly free in cases where one only wants to know whether his or her tree should be cut down or not.
How often should trees be checked?
Arborists generally recommend that trees to be expertly assessed in three-year intervals. There are however circumstances such as heavy storms, prolonged droughts, and health deterioration that should prompt a tree inspection.
Get Matched with a Tree Removal Expert in Your State
How is the health of a tree assessed?
Assessing a tree's leaf appearance is an excellent way of determining its health status. One should check whether the shade of the leaf's color matches the prevailing season.
Evergreen leaves mostly appear in summer and springtime, with their yellow and orange counterparts coming out during winter. Healthy trees are also known to produce regularly shaped and well-sized leaves.
Does it include a risk assessment?
Tree health assessments can only include risk assessments at the request of the owner.
Whereas a health assessment is usually done to find out the health condition of a tree, a risk assessment is normally carried out when looking to determine the potential danger posed by the tree.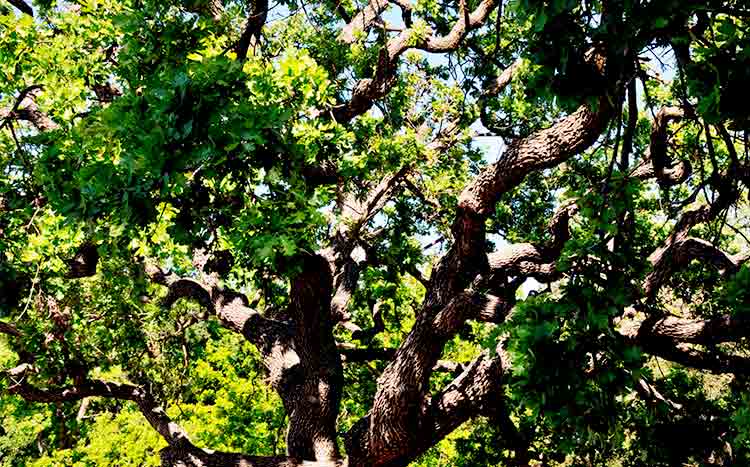 Where can I find a local tree service?
GoTreeQuotes is a FREE tool that quickly matches you with the best tree specialists in your area. You can get three estimates from local tree service professionals in a matter of minutes. Kindly follow the steps below to enjoy this great service:
Scroll to the top of the page and enter your zip code.
Answer questions about your tree service job.
Your tree service details are forwarded to three local experts who will
send you a price estimate for your job with some friendly advice.
Is there an easy way to determine if a tree is healthy?
Yes, there is. Break off a single branch of the tree in question and see whether it bends easily or breaks. Healthy trees are known to have branches that do not break easily. Dead or dying trees on the other hand usually have twigs that bend rather easily.
Healthy trees are also known to have barks that do not peel off easily. A peeling trunk is usually an indication of the loss of strength in the stem which may result in the tree falling over easily.
A healthy tree should also be able to produce new growth from time to time. Abundant and well-colored leaves are a great indicator of such growth.
Get Matched with a Tree Removal Expert in Your State
What are some early indicators a tree may be sick?
The loosening of the bark is an early indicator of the sickness in a tree. Root decay which is normally identified by the growth of fungi at the base of the tree is also another sign that a tree may be sick.
A sick tree is also known to display leaves that are improperly shaped and discolored. Such leaves may also contain spots and holes which mostly signify the presence of pests.
Any dead tree is known to contain multiple brittle branches that break easily when slightly bent. Dead trees are also known to have trunks whose bark easily peel off.
This peeling is sometimes a result of widespread rotting and fungal infestation. Mushroom growth around the base is also a sign of the death of a tree's roots.
Yes, you can. If your tree is either sick or sectionally dying, it is possible to save it. This can be done by identifying the extent of its signs and symptoms and contacting an arborist for expert assessment.
No, you cannot. Although dead trees can prove to be quite hazardous and potentially dangerous, one still needs to acquire a permit from the government before removing them.
Obtaining a permit may only be overlooked if the tree poses an immediate danger to those living around it. In such cases, it is usually advisable for one to get clarification from a certified arborist on the extent of danger that the tree poses.