Tree removal can be expensive, so trying to barter with a tree removal service is a good way to go about it.
Free tree removal in exchange for wood is possible but rare. You need to either have a large number of trees or a sort-after exotic timber.
There are a few different ways to go about this and a few different people you can call on, so let's see how you can do it.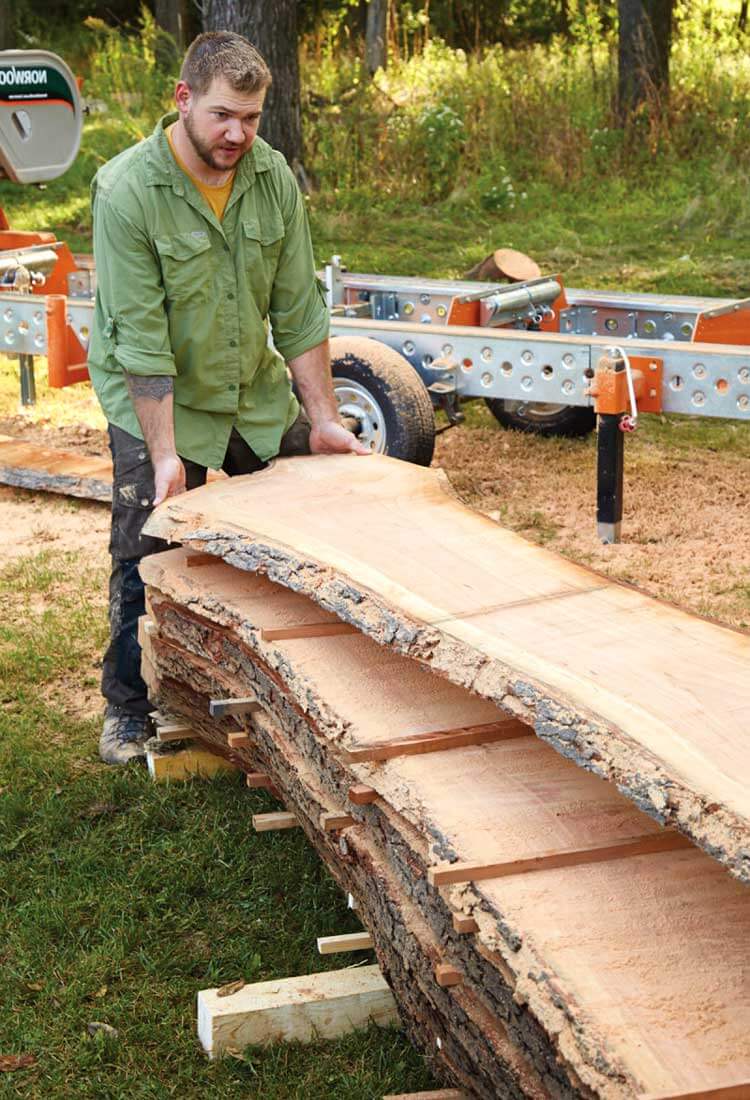 Lumbering companies – These guys are not so much interested in the wood for burning as much as they are in milling the timber and selling it for a profit. This would be most suitable for acreage and a large number of trees.
Tree Services – A tree service might be tempted into removing a tree for firewood. You would need to get the right company with a yard to stop the timber from drying and splitting. Most tree services would not be interested, though.
Local handyman – This is your best bet. Place an ad in the local newspaper, and post it on the notice board or library. Or even having home signage advertising free timber for anyone willing to cut down your tree.
Landscapers – If you have a fully grown tree, landscapers can remove it from your land for free. Normally they will only consider palm trees as they are easy to remove and have a great resale value.
Utility companies – If the tree is interfering with service wires or power lines on the street, you can ask the utility company to remove the tree free of
Homeowners with log fires – People who heat their homes with firewood can remove trees for free in exchange for wood.
Factors To Consider When Having Trees Removed For Free In Exchange For Wood
Both the tree removers and the tree owner will consider the location of the tree that needs removal.
Tree removal is expensive. For free tree removal, a tree removal company must consider how time-consuming it is going to be to remove the tree. The easier it is to access, fell, and remove the tree, the more likely they are so consider free tree removal.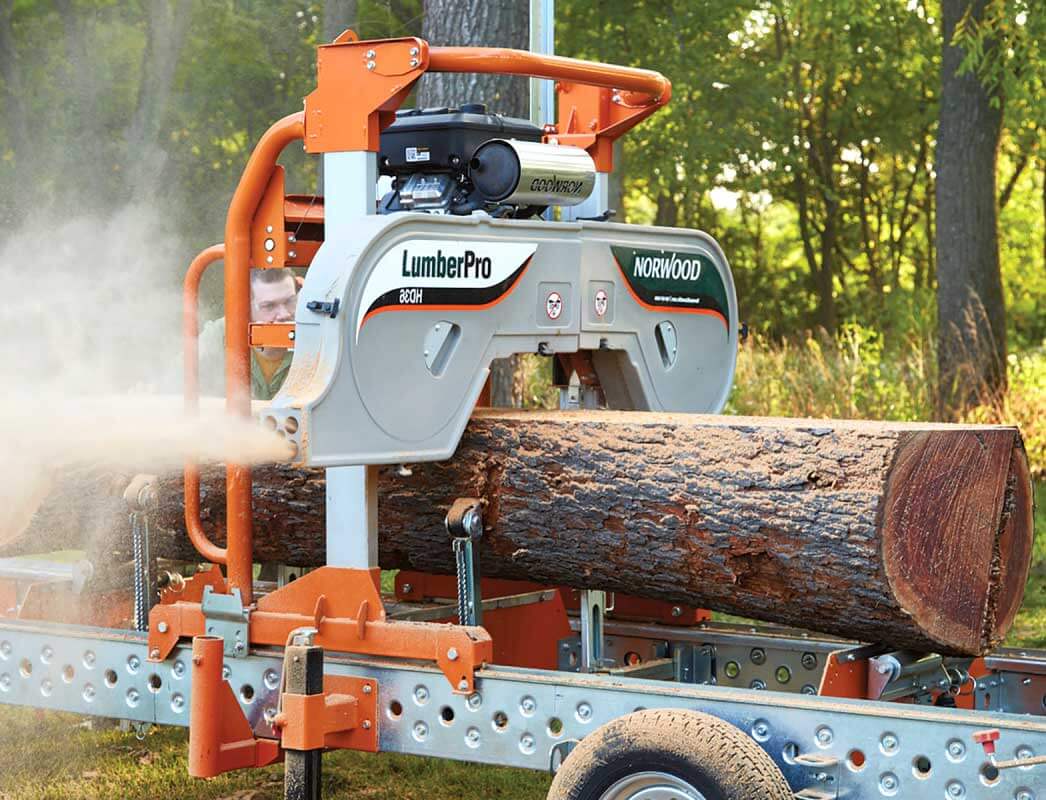 Many tree species have a range of purposes. Some timber companies will remove high-quality timber trees for free and pay you for them.
Other tree species are essential for landscaping. If you want to remove a landscaping tree for free, look for a landscaping company that may need it. Landscapers can remove mature trees.
The larger the tree, the more expensive and harder it is to remove. Further, the larger the tree, the more valuable it is.
A large tree has more timber or wood. Therefore, it is easier to have a large tree removed for free in exchange for wood.
If you want a smaller tree removed for free in exchange for wood, the removal company would need you to have a large number. Tree removal tools are heavy, and the whole process takes a long time. More wood from the trees removed will be a significant consideration before taking up a free tree removal.
Utility companies are among the companies you can hire to remove trees for free in exchange for wood.
If you have a tree leaning on power lines, you could have the power company remove the tree for you. Similarly, if you have a tree sitting on a sewer line, you can have them remove it for you for free.
Utility companies have contracts with professional tree service providers. It ensures professional tree removal.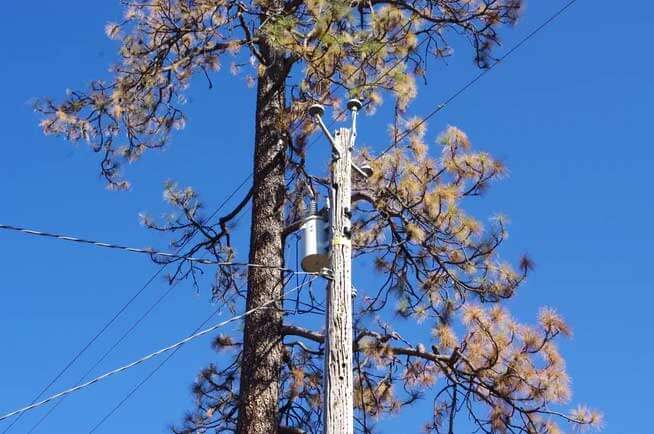 Logging companies will remove your trees for free in exchange for wood.
Their consideration is the amount of wood they can get for their effort. Before you contact a logging company, ensure that you have a substantial number of trees. The more trees you want to be removed for free, the more likely a logging company will do it for you.
When engaging a logging company, you also need to know the species and value of your tree. Logging companies will pay for valuable trees and remove them for free.
If you want to remove a tree in exchange for wood, you can do it yourself. You will get free firewood and remove a tree you don't want to keep seeing.
DIY may be an easy way to remove your tree. However, it requires a lot of your time, and you may have to spend money to hire the tools to remove a tree.
It is better to find a professional to handle the tree removal process for you.
When looking for tree removal in exchange for wood, you must have sufficient home insurance. All tree removal professionals must have insurance. Accidents are likely to happen during tree removal.
If the person removing your tree doesn't have insurance, your home insurance will cater to their bills in case of an accident.
Tree removal is a dangerous task that needs specialized tools and concentration.
What Type Of Trees Can You Get Removed For Free
Trees for timber such as:
Mahogany
Rosewood
Oak
Kingwood
Black Cherry
Trees for Landscaping
Red Maple
Jacaranda
Sea Grape
Frangipani
Silk Trees
Palm Trees
Can Someone Else Pay For My Tree Removal
Yes. Some circumstances allow other parties to pay for your tree removal.
Local governments can pay to have trees removed. Street trees are owned and maintained by local governments. When the trees need removal, the government will hire professionals to remove the trees.
Access to tree removal grants. Depending on where you live, the government offers tree removal grants. If you are a farmer who needs to remove trees from their land, you can access the tree removal grants.
Seniors assistance. Tree removal companies grant discounts or even free tree removal for seniors. Due to the cost of tree removal, arborists can only offer a discount and not waive their charges fully.
Tree removal assistance programs
There are government programs in place to give some people assistance with the cost of tree removal.
In most cases, these tree removal assistance programs are for farmers or nursery owners who have had trees damaged by natural disasters.
There are some programs in states that help with dead tree removal or tree removal around fire hazard zones also.
How To Reduce The Cost Of A Tree Removal Service
Get several quotes from tree removal service providers. Hire a professional within your budget who offers a high-quality service.
Find out if they offer discounts.
Advertise for tree removal in exchange for wood.
Get a discount from your service provider if possible.
Financial help for tree removal is available in some states and counties.
DIY if you have the tools and skills. It becomes too expensive when you hire tools to remove the tree.
How Much Does Tree Removal Cost
Tree removal costs $500 – $4,570. The average cost of tree removal is $1,257.
How much you pay for tree removal depends on:
Size of the tree to remove.
Number of trees to remove.
Tools used.
How long it will take to complete the job.
Type of the tree.
The health of the tree. Healthy trees are difficult to remove. Arborists will charge you more for difficult-to-remove healthy trees.
Emergency removal. You will pay more to remove a tree that falls on the property and needs emergency removal before it causes more damage.
Your location. If you live in a remote area, your tree removal specialist may charge you more for transport. Sloping land makes it difficult to remove a tree. You will pay more to remove a tree on the sloppy ground.